Donating to Q1 Foundation
Thank you for your interest in supporting The Hub (Q1 Foundation)
As a small local charity, we rely on donations from generous people like you to ensure our vital work supporting the local community is able to continue. Every donation, large or small, really makes a difference and will be hugely appreciated by us and the people you'll be helping.
As an example, just £29 will enable us to run an hour-long advice session at the Hub for someone needing help filling in a benefits claim form, helping them to receive much-needed financial support.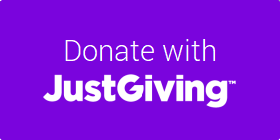 By clicking the Just Giving button above you can choose to make a one-off or regular donation to support our work. Regular donations really help us to plan and sustain our charitable activities. Don't forget to tick "add Gift Aid" if you can.   You can also donate by going to our Just Giving Page and clicking the donate button there.
Your Title Goes Here
By Text
Please text Q1HUB, followed by your chosen donation amount, to 70450.
For instance, please text Q1HUB 5 to 70450 to donate £5 or Q1HUB 10 to 7450 to donate £10.
Any whole pound amount from £1 to £20 can be donated in this way. Texts cost your chosen donation amount plus one standard network rate message.
If you'd like to donate, but do not wish to hear more from us, please text Q1HUBNOINFO, followed by your donation amount, to 70450. 
After donating you will receive a further text asking if you could add Gift Aid to your donation. To increase your donation by 25% at no extra cost to you please complete the link you receive, if you can.
By Cheque
Please make your cheque payable to Q1 Foundation and send it to Q1 Foundation, The Hub, 8 The Arcade, High Street, Goring RG8 9AY. Please include your name and address and any key details about your donation, so we can allocate your donation correctly and thank you properly. Please also include a Gift Aid form if you can.
By Bank Transfer
Please contact us for bank details. Once you've made your donation, please also email info@q1foundation.org.uk with your name, address and any key details about your donation, so we can allocate your donation correctly and thank you properly. If it is a donation from an individual, please also send a Gift Aid form if you can.
Via Payroll Giving
Payroll giving or 'Give As You Earn' is a simple and effective way to donate a regular amount to The Hub. It's very easy to set up, and it allows us to plan ahead, knowing that there is a regular income stream coming in.
You can donate straight from your gross salary, and receive immediate tax relief, so if you donate £25, it will only cost you £19.50. If you would like to contribute in this way, just contact your payroll department and ask if they already operate a 'Give As You Earn' scheme and, if so, say that you would like to sign up.
In your Will
If you feel, once you've made sure your family and friends are provided for, that you have capacity to add gift to The Hub in your will, we would be very grateful. It is entirely up to you whether or not you tell us about your gift. However, it would be wonderful to know so we can thank you and keep you up to date with our work.
In Memory
Fundraising in memory of a loved one can be a wonderful way to honour that special person, and the funds raised will help many other people into the future.
You can do this using our Just Giving page. Click on the 'Fundraise for us' button, log in or register, and then select us as your charity. You can then create a 'Remembering Someone' page and invite people to donate. 
If you are organising or attending the funeral of family or close friend, you might like to commemorate their life by donating to The Hub, rather than buying or sending flowers. Contact us for more information.
Fundraise for The Hub
If you or your company would like to carry out a fundraising activity – from bake sales to running marathons, please do get in touch about your plans so that we can support your efforts.
If you want to set up your own online fundraising page to share with your friends and family, you can do this on our Just Giving page.  Click on the 'Fundraise for us' button, log in or register and then select us as your charity. You can then select the type of fundraising page you'd like and invite people to donate. 
In Kind Donations/Foodbank
We currently collect a wide range of items to support other local initiatives such as the Food Bank and All Yours. Please drop these off in the collection box outside The Hub. Usually we collect the following non-perishable items, but please check our Facebook page for latest updates:
Tinned fruit, veg, (including

potatoes) meat and fish
Tinned meals and pies (eg meatballs, curry, ravioli, macaroni cheese, fray bentos)
Cereals
Rice, pasta, microwave rice
Squash
Tea and instant coffee
Long life milk
Jars of sauces
Biscuits, sweets, chocolates and treats
Gluten free non-perishable foods
Cleaning products eg cloths, bleach, washing powder, washing up liquid, kitchen roll, loo roll
Toiletries eg soap, shampoo, conditioner, toothpaste, toothbrushes, deodorant
Sanitary products eg sanitary towels and tampons
Please note we cannot accept alcohol, out of date or very short date products, open or damaged products, or products that need to be kept in the fridge or freezer, sorry!
If you would like to contribute financially to The Hub's work preventing food poverty and financial hardship, please donate here.
Other Support
If you would like to donate any other items eg for auctions or raffle prizes, want to sponsor our Hub, volunteer or donate in other ways, please do contact us to discuss the best way forward.
Thank you so much!